Beer & Food Pairings – Crafted Season One
The Beer – the Crafted season 1 collaboration beer: 'Citrus Sea' a gose with lemon, lime, orange, grapefruit, and sea salt. 
Created by – Intracoastal Brewing Company, Bowigens Beer Company, RockPit Brewing, and Ivanhoe Park Brewing Company
Pairing an amazing beer with the perfect dish is a huge part of the full-circle, craft beer experience. Nothing beats sitting down with friends and family at your favorite local brewery and enjoying food, beer, and a great time together. With the release of the first Crafted collaboration beer 'Citrus Sea', we talked with the chef's who have food-trucks at two of the featured breweries to find out what they think would pair well with the beer; a gose with lemon, lime, orange, grapefruit, and sea salt. Here are their food pairings for season one of Crafted.
Chef Brandon Basista from The Bearded Chef at Intracoastal Brewing Company, and Chef Diego Ulin from Itzayana Tacos at Ivanhoe Park Brewing Company, both chimed in with some delicious pairings. These are their food pairings for season one of Crafted featuring their own delicious dishes.
THE BEARDED CHEF SUGGESTIONS
Their Swamp Lobsta Roll, Brandon says, "…goes really well because they are both super refreshing and summery." 
Brandon also suggests their Pineapple Rick burger, "The citrus really pairs well with the caramelized pineapple and beefy-ness of the burger patties."  
Other Menu Suggestions – Their El Cubanito fries (Seasoned Fries with Swiss Cheese Sauce, House Pickle Relish, Shredded Pork, Bacon & Sweet Mustard Aioli) and their Hipsterlicious Birria Tacos (Beef cheek on Gordita style taco shells dipped/toasted in hot oil with onions, cilantro, and lime, served with adobo for dipping). 
ABOUT THE BEARDED CHEF
Brandon Basista is The Bearded Chef. He's a husband, young adult leader, father of four, and a kid at heart. His passion is for feeding people, and The Bearded Chef was born from a desire to change the culture in the kitchen and bring people joy through food.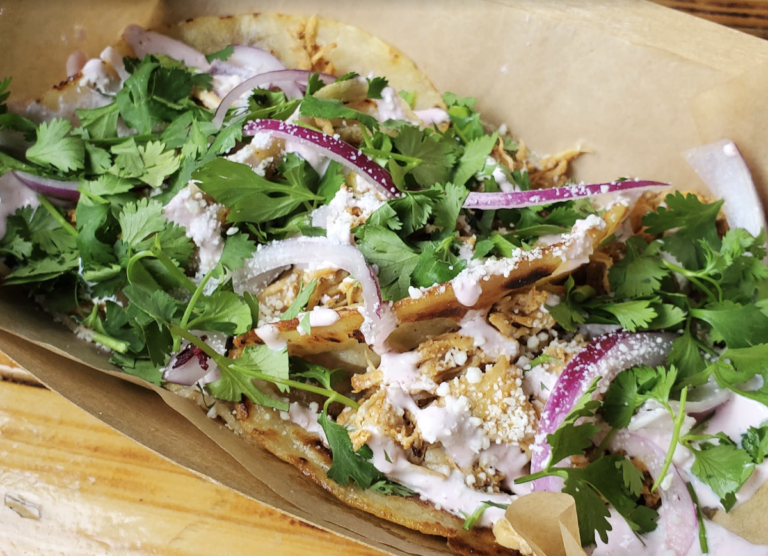 ITZAYANA TACOS SUGGESTIONS
Diego has several great food pairing suggestions to go with 'Citrus Sea'. In general, he suggests, "In terms of pairing we have an infinite number of options but on the top of my head, I'd suggest grilled steak or chicken. Salads with fennel and fresh mild herbs like tarragon, parsley or cilantro. Other ingredients that are commonly paired with citrus-forward drinks are beets, radishes, goat cheese, etc. all of which are coming into season very soon." 
More specifically to pair with items on the Itzayana Tacos menu, Diego says, "For a more complex pairing I'd suggest the Cochinita Pibil taco off Itzayana's menu. The pork is marinated and braised in Sour Orange, Achiote, Cinnamon, Cumin, Oregano, and a heavy load of Garlic and Onions. I think this beer would pair perfectly with this taco, bringing out the tartness of the citrus, balancing the earthiness of the achiote and the cinnamon."
ABOUT ITZAYANA TACOS
Diego says, "I am a graduate from The Culinary Institute of America in Hyde Park, NY Class of 2012. The concept of Itzayana was born from my passion for ethnic, pre-Hispanic dishes served in my home state of Tabasco in southeast Mexico. The name translates to "Gift from God" in Mayan. At Itzayana I focus on traditional Mexican and Mayan techniques of cooking, elevating them with my background in French and fine dining cuisine."